Etherscan, Block Explorer and Analytics Platform for Ethereum has spotted 10 large transactions, carrying a minimum of 1.184 billion SHIB. Shiba Inu transfers were made between wallets, and one came from Binance to a crypto address; these were likely acquisitions.
Every transfer consist of 1.18 billion to 4.9 billion SHIB tokens, the total transfer worth of $1.1 million.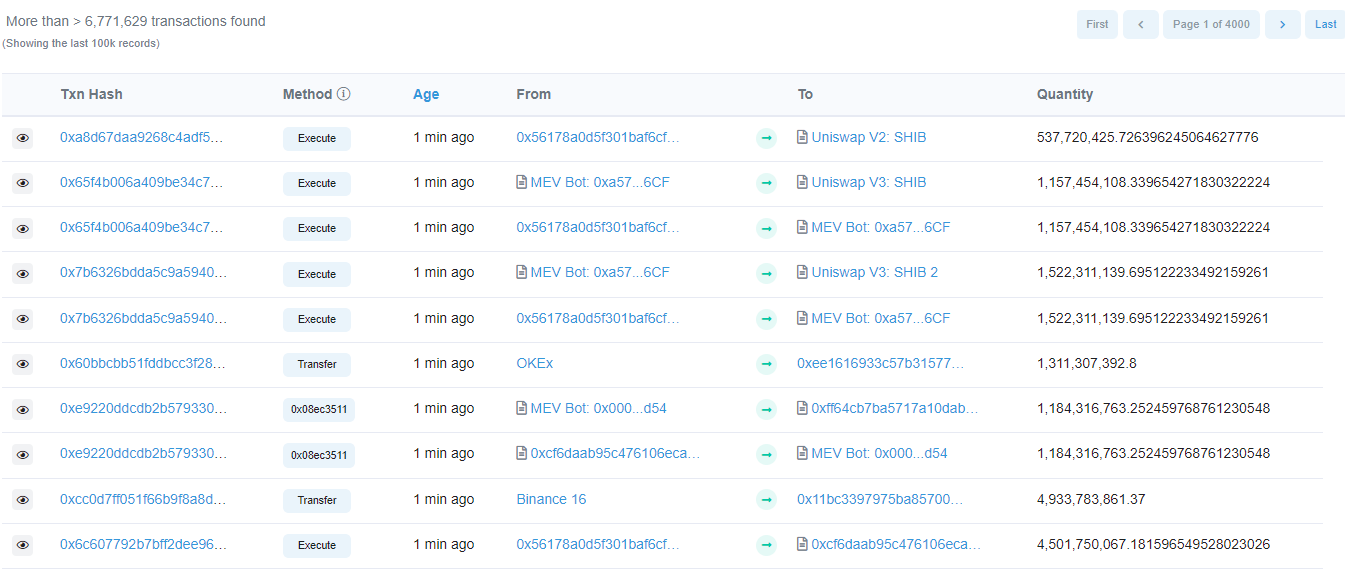 Crypto Whales have been laying their hands on Shiba Inu quite often recently. New SHIB whales have also been emerging, recently an anonymous SHIB whale investor purchased a whopping 3,457,477,154,937 tokens worth $109 million.
Shiba Inu token now became the largest token by USD value for the top 1,000 Ethereum whales after the recent burned announcement and, therefore, the second biggest holding for them after Ether.
As of now the biggest Ethereum whales own approx. $1,773,025,189 worth of SHIB, which is 16.62% of their portfolios. FTX Token (FTT) is sitting right next to it, constituting 16.2% of crypto held in the portfolios.
Read More: